EASTER SCRIPT WORKSHOPS

Thur 20th & Fri 21st APRIL 2017
Our Easter Workshops at the National Film School at IADT were a great success, please see below for details of the programme:
Thursday:
10 – 11:
Scriptwriting Masterclass with Pierce Ryan (Writer) 
Pierce Ryan is an Irish screenwriter, currently based in Dublin
His first produced feature, entitled "Standby"
was released in cinemas nov 2014. it stars Brian Gleeson (Love/Hate) and Jessica Pare (Mad Men).
Standby is now available on iTunes, Netflix and other VOD platforms
or if you are feeling old fashioned, you can buy an actual DVD here
His second feature, "Black '47", co-written with PJ Dillon, and to be directed by Lance Daly, is currently in post-production. He has written episodes of RTE's prime time soap opera "Fair City". He has also written four award winning short films.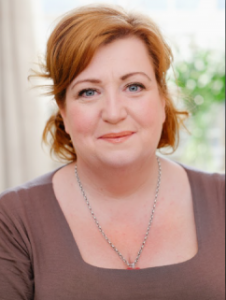 11.15am – 12.45pm
Story Masterclass with Mary-Kate O'Flanagan (Screenwriter/Script Consultant)
Mary Kate O Flanagan is a story consultant, who works internationally, helping to shape stories by emerging and established screenwriters. She designs and delivers training in the craft of screenwriting in Ireland, across Europe and in Africa. She is also a working screenwriter and has won two pan-European awards for her screenwriting. She holds an MA in Screenwriting, is a published short story writer and The Grand Slam Champion Storyteller at The Moth in Ireland. She is also a Champion Storyteller at The Moth in LA.

In the last year she has given workshops on screenwriting and character, in Prague, Plzen, Malta, Cologne, Lodz, Ljublana, North Wales, London, Cork, Galway as well as Dublin where she is based. She is a guest lecturer at The National Film School of Ireland. She has also given screenwriting workshops in in South Africa, Botswana and in The US

Mary Kate's work with writers is in the tradition of Frank Daniel, which uses a Socratic approach to enquire into the writers intentions and help to realise them as well as possible.

"I would rank Mary Kate on the highest international level in terms of her knowledge of filmmaking, her contributions to the creative process, and her expertise in dealin
1.30pm – 4pm:
Scriptwriting Workshop with John Morton (Writer/Director/Actor)
John comes to us from his recent RTE Storyland production 'Smitten'.  He will be taking us through the key elements of a good script. Structuring your story. John also wants to hear your thoughts on what kind of film we should be making this year at the film school.
John trained in film with Young Irish Film Makers in Kilkenny, writing and directing the feature film Skegs and Skangers when he was 17. For the screen, he's written and directed the short films Hot Water Bottle, Daffney Molloy And Other Catastrophes and Smitten for RTÉ Storyland. He is also the writer of the award winning short Swerve, the web and radio detective serial Vultures and numerous National Youth Film School features for Young Irish Film Makers including Lily's Bad Day, Suckers and The Usurpers.  He has also written prolifically for radio and stage over the years.
Friday:
10am – 12pm
Film Production Workshop with Julie Ryan (Producer of The Young Offenders)
Julie is in an award winning international producer having worked in TV & film in Ireland, Canada and the US over the last 10 years. In TV Julie has produced drama, factual, lifestyle, sport, documentary, live and pre-recorded studio based TV programming. Working with studios such as RTE, TV3, UTV, Walt Disney Animation, 20th Century Fox, Warner Bros, HBO, Showtime, Lionsgate, Sony and Paramount.
Julie produced the box office hit The Young Offenders which was filmed on a micro budget and grossed over 1.2 million in the box office as the fastest Irish film to reach the 1million mark last year. The film ran for 25 weeks in the cinema and played to rave reviews internationally including winning best feature film, screenplay and direction at the largest comedy festival in the US – the Los Angeles Comedy Festival. The film is now available in over 180 countries on Netflix. She is the founder of MK1 Productions, the company highlights inclusion and diversity through storytelling in front and behind the camera.
1pm – 3pm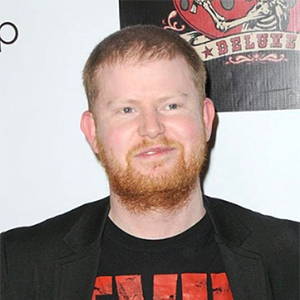 Conor McMahon (Writer / Director)
Conor McMahon studied at the National Film School in Dun Laoghaire. His short films have won many awards including: Best Short at the Sitges film festival (Spain), First Prize in the Kodak Commercial Awards (London), Second prize at Edinburgh's 'Dead by Dawn' Horror film Festival. In 2004 he made his first feature film "Dead Meat" which was funded by the Irish Film Board. Conor went on to direct 'Zombie Bashers', an entry in the RTE Storyland online series scheme. The show was voted the eventual winner of the competition. Along with developing feature film ideas Conor worked on five seasons of the popular RTE sketch show 'The Republic of Telly', writing and directing sketches with acts like The Rubber Bandits and Damo & Ivor. His 2012 feature film Stitches starring British comedian Ross Noble won best film at the Midnight Xtreme section of the Sitges film festival. Conor's most recent feature film was From The Dark 2014.
https://yifm.com/wp-content/uploads/2013/04/logo.png
0
0
garry
https://yifm.com/wp-content/uploads/2013/04/logo.png
garry
2017-05-02 14:57:14
2017-05-02 14:57:14
National Youth Film School Easter Workshops